So... Myrick Construction Inc. is now offering
We have sold and constructed our famous
AMKO
Steel Truss/Wood Frame Quality Buildings
for many years, surpassing the high expectations of those who appreciate and need top of the line quality in a unique building. Along the way, we have been asked to sell and construct an equally high-quality wood truss type of building, offering many of the same features found in our steel truss building.
With that request in mind, one of our crew leaders -- a man who's worked with us for over eighteen years -- has developed what we believe to be the top of the line "Post Frame" building; one that is worthy of the
AMKO
name.
though they are well-engineered and contain nothing but the best
quality materials and components, our new Post Frame buildings typically cost
15% to 20% less
to construct because of the wood truss type construction.
From the outside, both types of building look pretty much the same, but the difference
becomes apparent when you walk inside and look up.

Why not consider both approaches to see which will better meet your needs
in your particular situation?
Visit our contact us
page and request more information.
We appreciate it.
Thank you,

Bill Myrick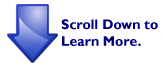 Pole barns in NW Arkansas, Oklahoma, post-frame metal buildings. Pole barns are affordable, and best priced.
---
Copyright 2004-2022 Myrick Construction, Inc.
Exclusive Manufacturers of AMKO Quality Metal Buildings™
Northwest Arkansas; Arkansas, Missouri, Kansas, and Oklahoma
All Rights Reserved
Pole barns and post frame buildings in Arkansas, Oklahoma, and Missouri. amkobldgs AMKO Buildings, Myrick Construction, Inc. Metal buildings.