Testimonial Feedback




Much goes into creating your customized AMKO quality metal or post-frame building.
Only the strongest, most reliable components go into an AMKO building.
It's no accident why we have earned very strong customer satisfaction and numerous word-of-mouth referrals. In a time when some may skimp on quality, we will never compromise on your building project.

Good isn't good enough. That is why we will only use the very best components in your AMKO building.


---
Mr. Myrick,
Thanks so much; we love our new shop!

Patrick and Tara Abshier


---
Bill,
Thank you for being so honest and helpful with the building.
We are very pleased. Again, thank you for all you did for us.
We love the building.
Merry Christmas to you and yours, and stay safe!!

Mark and Jo Cameron

---
Myrick Construction delivered a quality product on time and within budget.
I would not hesitate to use them again for my next farm building.

David Hall
Bella Vista, AR


---
Mr. Bill and Doug,
I want to start out by saying what a pleasure it was to work with you again. We were so pleased with our first metal
building that you were at the top of our list when needing another quote. Not only was your quote much more reasonable,
but the time and energy you put in to contacting me on several occasions to check and see if we were ready for your
crew to build our building. Even though upon our first conversation the estimated build date was 6 months out, you were
very kind in working with us to get it done much sooner.
You were both very easy to talk to and working with you on this project was hassle free.
I can never thank you enough for all you did to get our building done in a very timely manner, as well as having done
a great job. Bub and the guys were very friendly and I highly recommend your business to any who cross my path.
Actually, I have already passed your name along on a couple occasions. I pray God richly blesses each of you and that your
business continues to thrive. If I can ever be of help to any of you, please let me know.
And, Mr. Bill I'd gladly work for you if I was able. :)

Blessings,
Betty Sargent


---
Dear Bill and crew: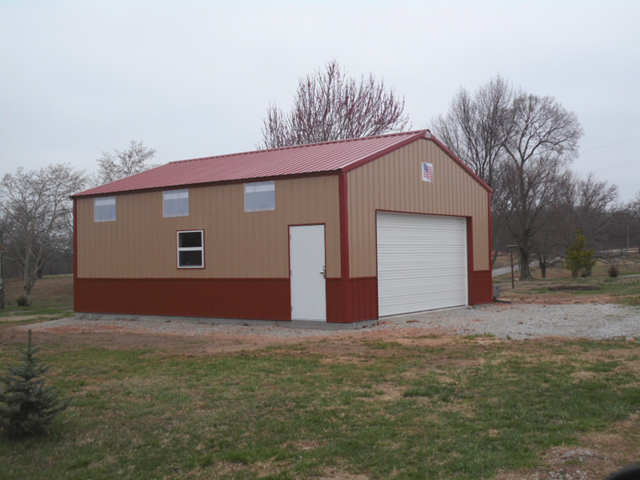 Thank you all very much.
The money was well spent on this fine building.
Very happy!


-- Earl Foster

---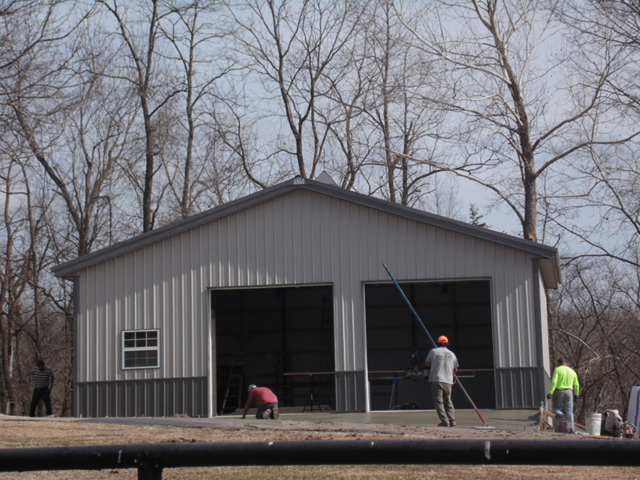 Thank you, Mr. Myrick!
Love the building!

-- Rex Barrett



---

Dear Bill --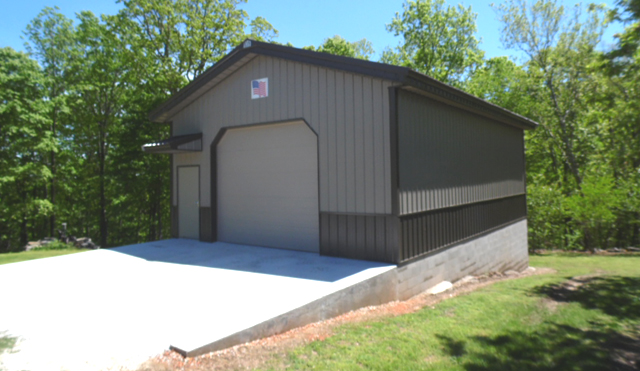 The shop is wonderful and we love it! You guys did an awesome job. We appreciate you and hope to
send lots of business your way. Your quality work really stands out! Thank you for being so patient
with us. And thanks again for all you do.
Sincerely,
Steve and Myra Pianalto


---
Hello Bill,
Brad and I wanted to thank you, Doug, and your hard-working crew for the excellent job you did building our "barndominium".
We have had the land for about twenty years and are very excited that we are finally builiding on it. I wanted a small, comfortable, yet fashionable living space. My husband wanted a shop/garage for his tools, tractor, etc. We both got exactly what we wanted, thanks to you and the great guys who work with you.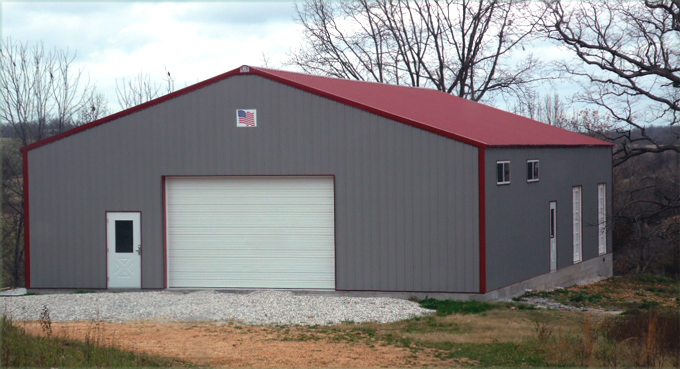 I can't say enough good things about Bub, Leon, Dusty, Kelvin, and Clayton. They never got annoyed with my questions or my taking pictures. I learned a great deal about the construction process just watching them work. I had a great time watching our building take shape. A project that I thought was going to be a pain was actually interesting, educational, and enjoyable.
Thanks again, Bill. We LOVE our barndominium!
Glenda and Brad Neidecker


---
Dear Bill,
Dan and I want to let you know how pleased we are with the building you constructed for us.
The quality and attention to detail are apparent the minute you step inside. Since we were working with you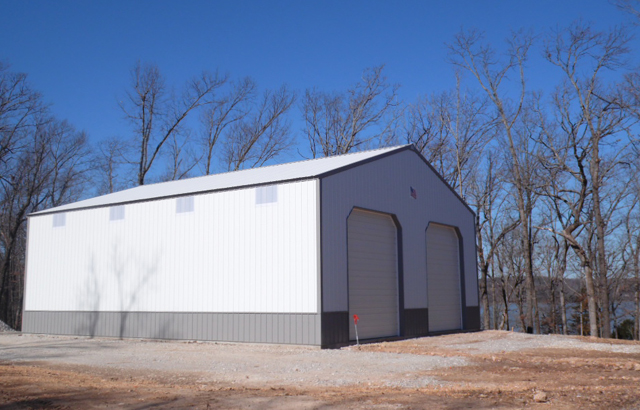 "long distance" this makes our experience with Myrick Construction, Inc., even more satisfying.
Everything promised was delivered!
A special thanks to your crews for a very nice cleanup of the building and surrounding area as well.
If the need/opportunity arises, we would definitely use Myrick Construction again.
With best regards,
Dan and Dee Laird.

---
Dear Bill,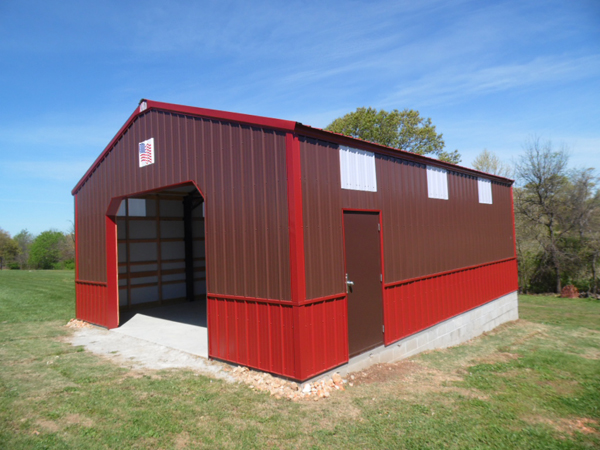 We love the barn!
Your team did a great job!
Thanks again,
Dr. Ken Wilson
---
Dear Bill and Crew,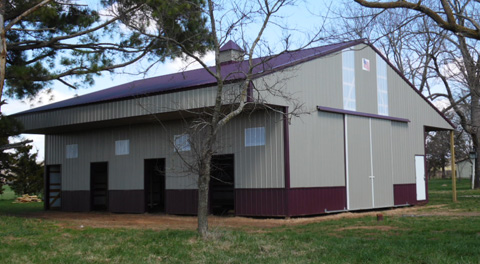 We were very pleased with the final product. The crew and staff were very helpful and accomodating.

It was a pleasure throughout the building process. I would recommend Myrick Construction to anyone
wanting a good-looking, high-quality building.
Greg and Gwynne Mayfield.
Garfield, AR

---
Dear Bill,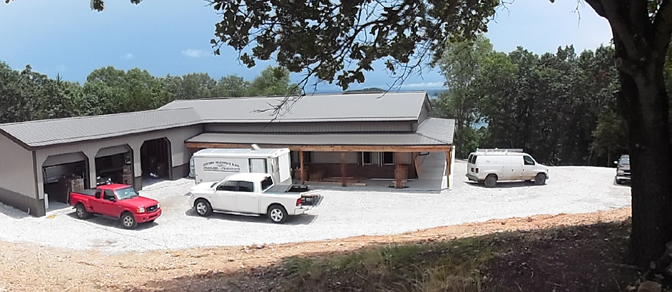 We are extremely pleased with the quality of the new home you have built on Beaver Lake for our family this year.
As promised, it is well-built and very energy efficient. It has been a pleasure working with your office as well as the
crew during the process. We wish you much continued success in the future.
Sincerely,
Chris and Jannel Munk


---
Bill,
As a banker for 40 years I have been involved in many construction projects as well as having several houses built for myself. I can honestly say that the 5,000 sq ft building you constructed for me was quality beyond what I expected. I was not present for the majority of the construction, but each time that I visited the construction site I was pleased. Bub Scott that was the onsite manager of the project who knew what I wanted before I could express it. Bub or yourself was always available to answer any of my questions and always responded to any calls. I would not hesitate to refer or use your services again.
Eric M. Bohne
Tulsa, OK


---
Bill,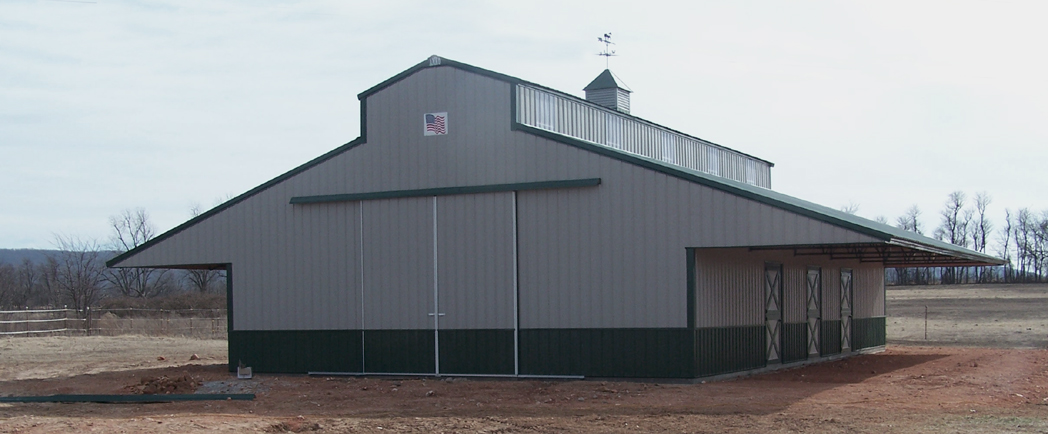 I am extremely happy with my new horse barn.
You made this whole process very easy for me. Thank you very much.
Dr. Lee Gray, M.D.
Fayetteville, AR



---
Bill,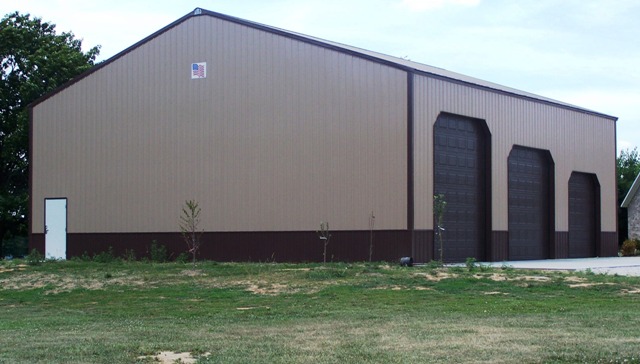 It was great working with you and your crew. I have really enjoyed having my work shop.
The quality of construction is second to none.

Thank you.

Scotty Epting
Epting Plumbing
Rogers, AR



---
Dear Bill,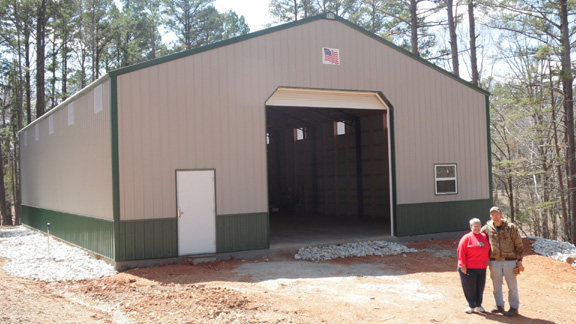 I only wish we had made it bigger! :)

Hal Johnson
Rogers, AR



---
Mr. Myrick,
I wanted to let you know what a wonderful experience we had with the planning, construction,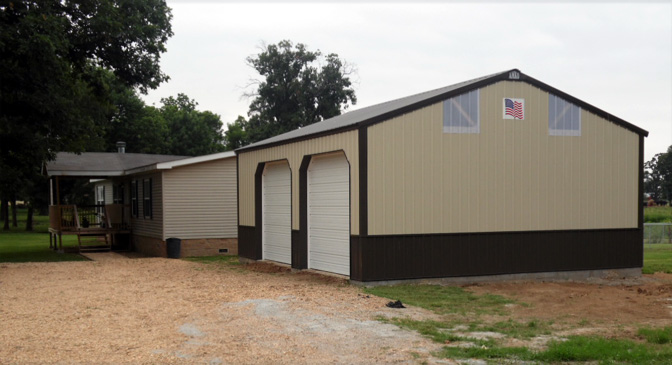 and the crews that did the construction of our garage. You and your company are the most honest
and professional folks to deal with. The peace of mind we had was great. We have had several
compliments on the building. Thanks.

Larry and Carey Cooper
Gentry, AR

---

Dear Mr. Bill -
My top 3 priorities for my new building were (1) looks, (2) quality, (3) price. After looking at many buildings the choice was as easy as falling off a log: AMKO. We are very proud of our building and have been told b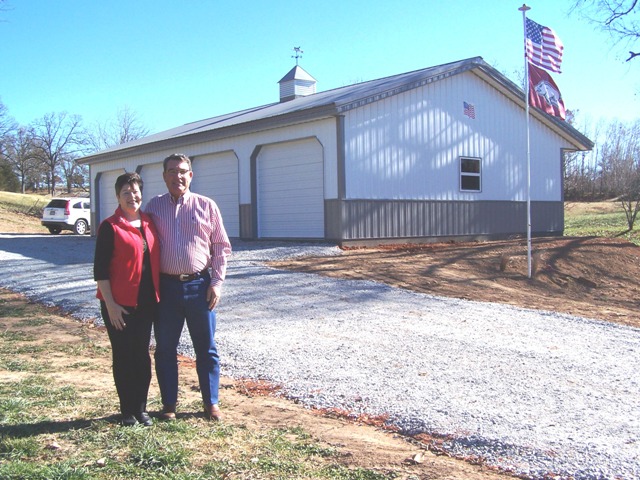 y many that it is the best looking and best built they have ever seen. We got so much more in the deal. We made a friend for life in you, and Bub and the crew are the best of the best. They went out of their way to make us happy.

We are 110% satisfied with the building, Bub, the crew and you.
Thanks very much.
Dale and Melba Shillings.

---

To Bill and your crew,

A sincere thank you for the excellent service and quality control we received in the
construction of our new home. It was amazing to see our dream of many years materialize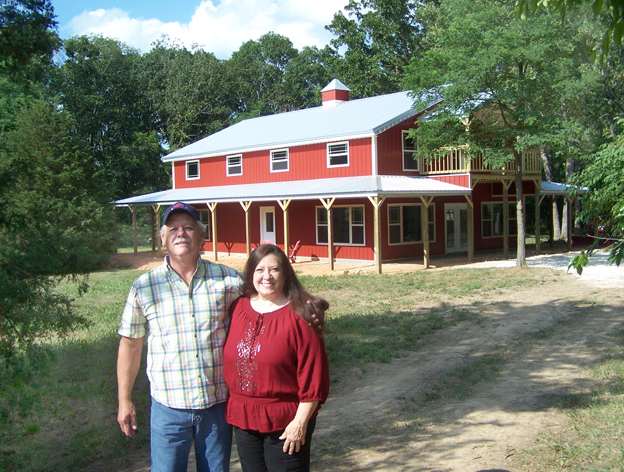 in three short weeks, while maintaining such attention to detail; and all of this from raw plans
we scribbled on a piece of paper!
We would highly recommend your construction company to anyone looking to build
a new home or metal building. The quality of your workmanship and materials are unbeatable.
You and your crew are the best!

Michael and Kathy Marcyniuk
Winslow, AR


---
Dear Mr. Myrick,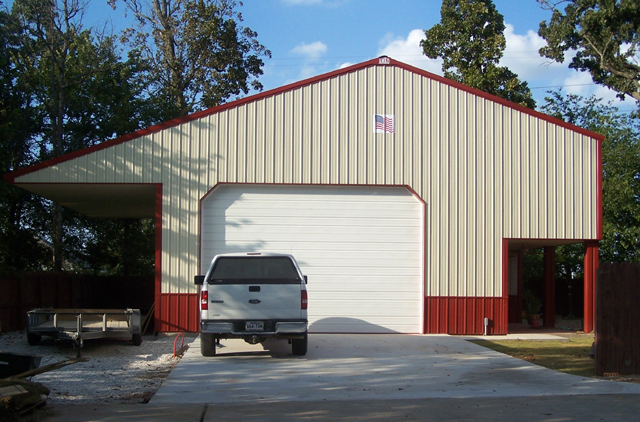 It is a pleasure to recommend you and your work.
Mr. Perry is so pleased with his shop. We are both doing pretty good, and hope you are, too!
Friends,

Bob and Lou Stanphill
Lowell, Arkansas

---

Hello Mr. Myrick,

Just wanted to say thanks for a wonderful shop. Randy is already having a blast arranging the inside.


Your crew was great. They tolerated us underfoot watching everything.
A BIG thanks!
-- Connie & Randy Boyd



---
Bill,

We are extremely pleased with the new lumber shed your people recently completed for us.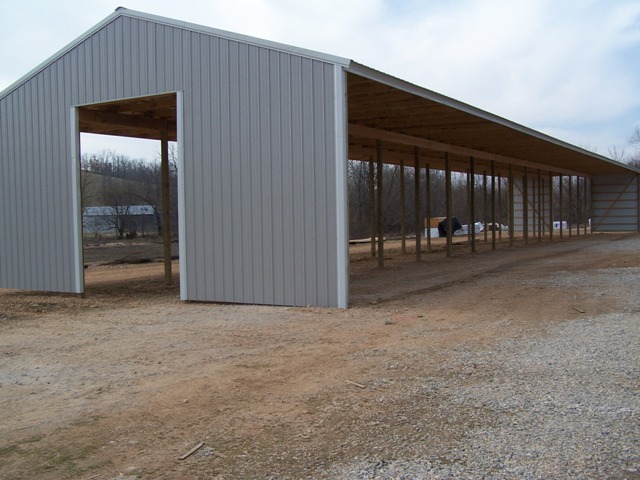 The project was started on time and proceeded on schedule.
Your crew was professional and did a great job. Thanks.
-- Keith Boyd, Pine Creek Lumber Co.

---
Bill,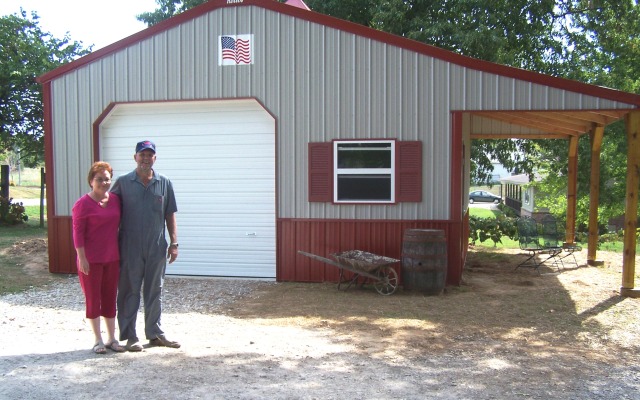 We are extremely happy with the building and it exceeded our expectations.
We have had numerous comments on how well the building looks and how well it is constructed. Your crew was very organized and had a great work ethic from start to finish.
We wouldn't hesitate to give you, your crew and product a high recommendation!
-- Archie and Joan Reynolds
---
Mr. Myrick,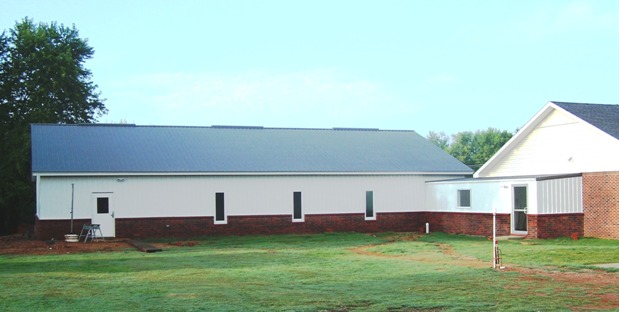 The rec hall your company built for our church is now getting much use and enjoyment. The service you and your crew provided was excellent. Thank you from all of us at the Pea Ridge Free Will Baptist Church.
---

Bill,
it was my pleasure to recommend your company to Mike.
I have always admired the design, quality, construction methods and attention to detail in your buildings.
The professionalism that your company operates with is highly respected in the region and has become the high standard that all other building contractors are challenged and judged by. It was with great confidence that I could refer your company, knowing that you are consistent in these standards that you have developed into each of your projects. I appreciate your devotion and continued commitment to excellence in your industry.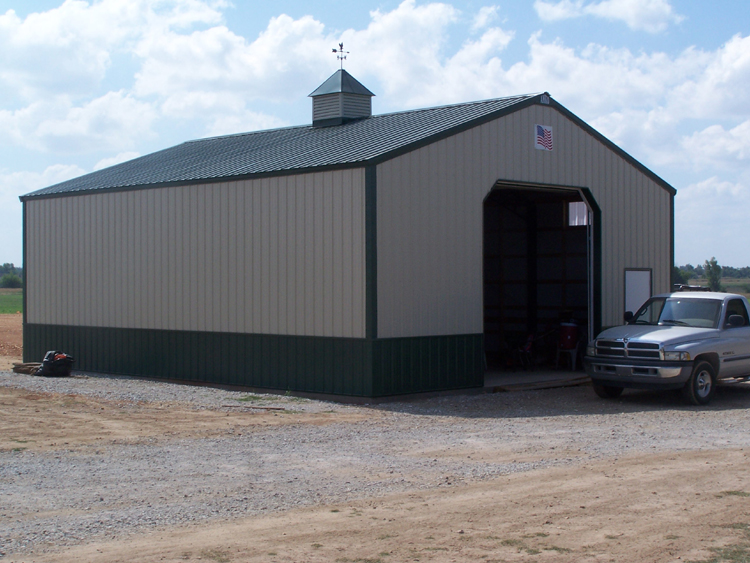 I know your building will put a smile on everyone's face; I'm also very happy that the two of you got together on this important project. The city of Lowell looks forward to working with you and if I can assist you in anything, please don't hesitate to call.
Congratulations!

Mayor Eldon D. Long
Lowell, Arkansas


---
Bill:
It has been a real pleasure working with you and your crew. The building is beautiful and we are very pleased with it and you and your crew. Please feel free to use us as a reference again. Thank you !!

Richard Boles
Ozark Embalming.
---

Dear Bill:

We are very pleased with our building. Thank you to you and your crew.
We are planning to move and will probably need another building.


We will certainly give you first consideration.


Thanks,

Alan & Kolleen Frasure





---
Dear Bill,

I just wanted to thank you and your crew for doing such a fine job of pre-planning and building our horse and implement barn. You all were great with all the details that we wanted. By the way, our covered corral is

still functioning fine after 10 years!


We enjoyed working with you, again.

- Dr. Kerry & Kym McAlister
(P.S. Thank you for the caulk!)



---

Bill,

I love your idea to put testimonials on your web site. It gives us a chance to mention what a great job you did on our

buildings. We liked the quality and price so well that we had you build our second
building as soon as the first one was finished!
- Herb Hawkins
(P.S. We've done some more dirt work around the building and you are welcome to take more pictures anytime. Thanks again!)



---

Dear Bill,

We appreciate all the help you gave us in designing the building and want to thank you and your crew for the excellent job in erecting the building in a timely and quality workmanlike manner. We would recommend an AMKO building to anyone that is in the market for a quality metal building.

Again, thank you for your assistance and follow-up on an excellent product.




Sincerely,
Bruce & Carol Bedwell




---

Mr. Myrick,



It's been almost 3 years

since you built our shop and it is still great.
Excellent workmanship & attention to detail.




Thanks,
Bob & Rose Corscadden




---

Mr. Myrick,

We love our new building. Your company did a great job all the way around.


I recommend you every time I can.
Thanks,
Jack Chandler


---

Dear Bill,

We are delighted with our barn!
Many thanks for your valuable suggestions, careful planning, great attitude, and honesty.
Your crew brought it in right on schedule.


We appreciate you.

Drs. Bill and Carol Kendrick



---

Bill and Crew:
I am very happy with my new shop. NO problems at all. All the people from Bill to Bub Scott were
very nice and got the job done quicker than I ever expected. They had a lot of rain during the time they were building it and showed up and got a lot of work done when I did not expect them to.




If I ever build another shop I hope you are still in business. I Highly recommend Myrick Construction, Inc.

Thanks Again,
Mike Rogers
Tontitown, Arkansas



---

To Myrick Construction, Inc.,

We were well pleased with out AMKO metal building from Myrick Construction in Pea Ridge.
Bill was very helpful in the initial design, pricing, and supervision. The materials were first class,
and the installation crew did a fabulous job.

The total cost was reasonable and we are very pleased with the final product.

Cris and Eleanor Jones
Garfield, Arkansas


---

Bill,

I enjoyed working with you during the entire process.
The product was very well within my expectations.

Bob Shaw



---

Bill,

Thanks for a great building and an outstanding crew to erect it.
As cold as it was, they never missed a beat. Wouldn't even come in to warm up.

You can use me as a reference anytime.
I've nothing but good things to say about you and your people.

-- Jack Pelesky


---

Bill,

The new garage turned out great! All of your crews were so professional and accommodating!
Thanks for all of your help and suggestions -- we are already enjoying it!!

Dan & Ruby Davies


---

Dear Bill,

Thank you for the opportunity to express my delight with my AMKO building you constructed for me.
I am totally pleased with it. As you know I'm very particular and some may say hard to please, but you
certainly pleased me with the quality of your building and its construction.
It was a pleasure to work with you and your crew, and please feel free to use me as a reference.
&nbnbsp;

Thanks again for the great job.

Sincerely,
Mike Love


---
Copyright 2004-2022 Myrick Construction, Inc.
Exclusive Manufacturers of AMKO Quality Metal Buildings™
Northwest Arkansas; Arkansas, Missouri, Kansas, and Oklahoma
All Rights Reserved










Visit http://amkobldgs.blogspot.com/
Siloam Springs metal buildings, post-frame buildings, and steel trusses.