What Are AMKO Quality Buildings?
First of all, to clear up a common misconception, AMKO Buildings are not a purchased building from some outside source, as most are.
They are Myrick Construction, Inc.'s unique, personally-designed and constructed buildings, and are marketed and built by no one else.
The unique and patented "straight leg" steel trusses are the backbone of the structure.
They are individually engineered and fabricated for us by one of the nation's largest and most modern steel truss shops--located close by in Southern Missouri.
Built to withstand 100 MPH winds and 25 pounds of heavy snow, our steel trusses are built to Northern zone building code standards.
AMKO buildings exhibit unsurpassed strength by using heavy H-Beam "straight leg" engineered steel trusses, set 10 or 12 feet on center as the building length dictates.
Six or eight inch "C Channel" endwall legs complete the steel backbone of the AMKO metal building.
The roofing, siding and trim come from a large, national company who happens to have their Midwest outlet right here in Northwest Arkansas.
The Dow "Thermax" insulation that serves us so well is warehoused for us by a lumber company right here in Northwest Arkansas.
Our windows, doors, equestrian accessories, etc., are "Northern built" and delivered to us every two weeks. The quality of these products are not available locally.
Our overhead doors are marketed, installed and serviced by one of the oldest local door companies who stand behind them with unequaled quality and service.
Lastly and most importantly: The buildings are carefully and skillfully constructed by our own building crews who have been doing this for many years.
---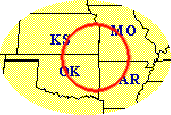 Why are they named "AMKO" Buildings?
The name is derived from the territory we serve:
Arkansas Missouri Kansas Oklahoma
For more details on the various aspects of the building, please click the Building Components page.
Copyright 2004-2022 Myrick Construction, Inc.
Exclusive Manufacturers of AMKO Quality Metal Buildings™
Northwest Arkansas; Arkansas, Missouri, Kansas, and Oklahoma
All Rights Reserved